Review: You Must Be Layla by Yassmin Abdel-Magied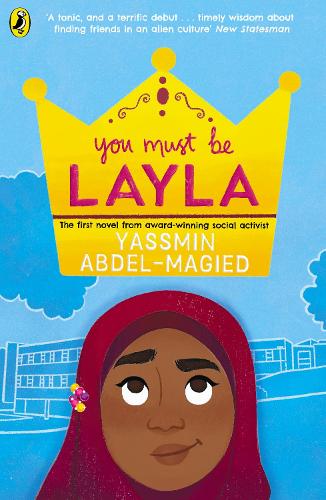 You Must Be Layla by Yassmin Abdel-Magied
Genre: Middle Grade | Contemporary
Published by: Puffin
Pages: 288
Release date: 05/03/2019
Rating: ★★★★☆
Where to find: Goodreads | Waterstones
Summary: Layla believes she was right to stand up for herself against a bully, but it's landed her a suspension – not the way she (or her parents) would have wished to begin her time at her fancy new school! This is just a setback though, and she's determined to prove that she does deserve her scholarship by making new friends and setting her sights on inventing something that could win the big robotics competition.

But where to begin?
The biggest reason I wanted to read You Must Be Layla was because it is set in Australia. I didn't really know anything else about it. I ended up really enjoying it. It wasn't a 5 star read, most middle grades aren't for me, but it was still really enjoyable and I thought it contained some really good messages.
I really loved the Australian setting. It was one of my favourite parts of the book. It reminded me so much of when I was that age, going to school in Australia. The book also had various descriptions of Australian plants, which was really nice to read about.
My other favourite thing was how realistic Layla's dialogue and inner monologue is. It was completely cringy and ridiculous, but it was also pretty much exactly how I spoke and texted at that age. I find that a lot of 13 year old characters are written really unrealistically, so I was really happy with how realistically Layla was written.
You Must Be Layla contained loads of really great discussions and messages, not just for young readers, but for anyone. These discussions included racisim, islamophobia, toxic masculinity, and the importance of kindness and forgiveness. I also felt that these topics were handled really well.
Over all I think this is a really great book for young teens to read. It was relatable and contained some really good messages.