Review: Instructions for Dancing by Nicola Yoon (Blog Tour)
Instructions for Dancing by Nicola Yoon
Genre: Young Adult | Contemporary
Published by: Penguin
Pages: 285
Release date: 01/06/2021
Rating: ★★★★☆
Where to find: Goodreads | Waterstones
Summary: Evie is disillusioned about love ever since her dad left her mum for another woman – she's even throwing out her beloved romance novel collection.
When she's given a copy of a book called Instructions for Dancing, and follows a note inside to a dilapidated dance studio, she discovers she has a strange and unwelcome gift. When a couple kisses in front of her, she can see their whole relationship play out – from the moment they first catch each other's eye to the last bitter moments of their break-up.
For Evie, it confirms everything she thinks she knows about love – that it doesn't last.
But at the dance studio she meets X – tall, dreadlocked, fascinating – and they start to learn to dance, together. Can X help break the spell that Evie is under? Can he change Evie's mind about love?
*I was sent a free review copy by the publisher. All opinions are my own.*
I have read and really enjoyed both of Nicola's other books, so I was super excited to dive into this one. I also think I picked this one up at the perfect time, as I was getting really burnt out on fantasy, and I really felt like I needed a contemporary to get back into the reading mood. I ended up really enjoying this book. I read the last half while I was on holiday and it was the perfect atmosphere.
As I said, I am currently in a contemporary mood, but fantasy is my favourite genre, so I was really intrigued by the magical element to this book, and it definitely did not disappoint. It was quite a small, basic magic system, but it was well explained and logical, and it remained consistent throughout the book.
I was able to relate to the main character in some ways but not in others, which is actually something I enjoy in books, as it allows me to connect to the book and the characters, while also getting to read about other experiences. I am a huge romantic, so there was no way I was ever going to relate to Evie's cynicism towards love and romance, but I enjoyed following her journey and seeing her feelings about love change.
I really enjoy books with a mixed media format, which I was happy to find that Instructions for Dancing had, even if it was only to a small degree. Throughout the book there were chapters that were just text message conversations between the characters, and I thought it worked really well with the story. 
Another thing I really love in books is music, which this book has. It also (as the title would suggest) has a lot of dancing in it, which was not something I had ever read in a book before, but I am a massive fan of Strictly Come Dancing, so it is unsurprising that I enjoyed that element.
Overall, as I'm sure you can tell, I thoroughly enjoyed this book, and I would recommend picking it up if you have enjoyed any of Nicola's other books.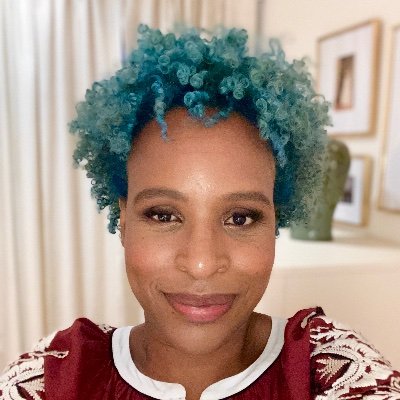 About the Author
Nicola Yoon is the #1 New York Times bestselling author of Instructions for Dancing, Everything, Everything and The Sun Is Also a Star. She is a National Book Award finalist, a Michael L. Printz Honor Book recipient and a Coretta Scott King New Talent Award winner. Two of her novels have been made into major motion pictures. She's also co-publisher of Joy Revolution, a Random House young adult imprint dedicated to love stories starring people of color. She grew up in Jamaica and Brooklyn, and lives in Los Angeles with her husband, the novelist David Yoon, and their daughter.