Blog Tour: Charlestown to Charlestown and Beyond by Mike Nolan (Guest Post)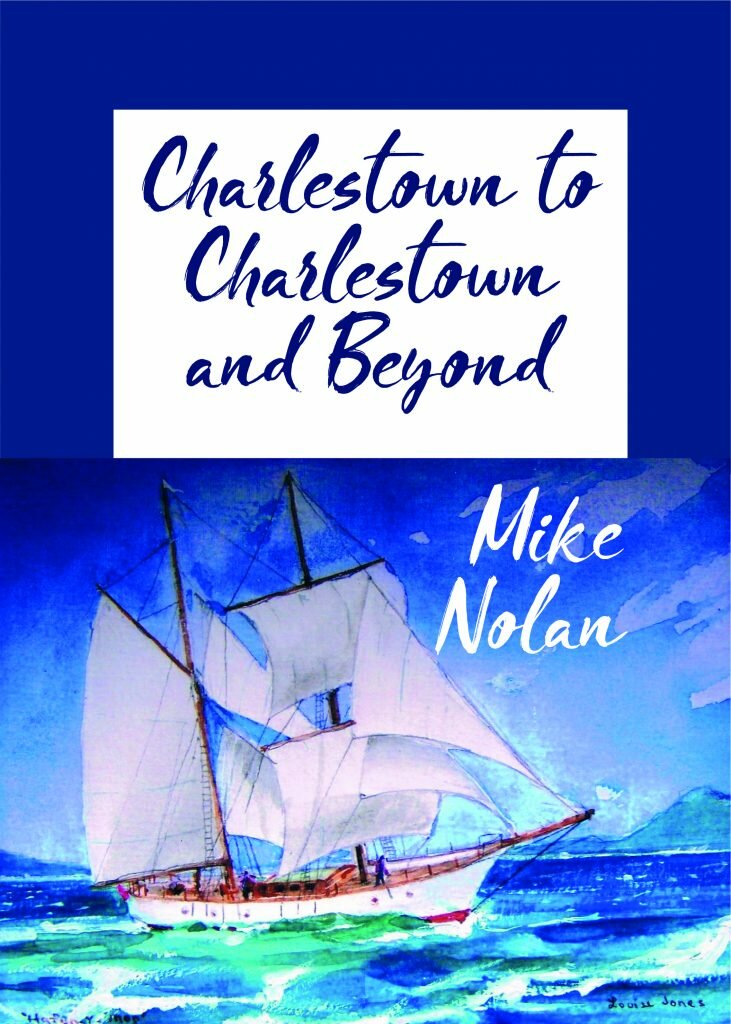 Title: Charlestown to Charlestown and Beyond
Author: Mike Nolan
Release Date: 16th June 2020
Genre: Non-Fiction
Page Count: 214
Publisher: Clink Street Publishing
Goodreads Link: https://www.goodreads.com/book/show/53106155-charlestown-to-charlestown-and-beyond 
Amazon Link: https://www.amazon.co.uk/Charlestown-Charleston-Beyond-Mike-Nolan-ebook/dp/B07RWPLPZ4
Summary: Mike Nolan grew up in the deprivation of post- war Britain. As a young man he had a dream that somehow became a reality; to live his life on the high seas to indulge his passion for all things nautical. Eclectic employment as a musician, a hod carier, butler and boatbuilder meant that Nolan's life never confirmed to a nine to five existence. All the while the call of the sea, like a siren, was impossible to resist. His life as a sailor, fulfilled his wildest dreams but saw him hit by a series of catastrophes, including hurricanes and a violent shipwreck. On a more positive note, he did at least manage to save both his wife and her cat! This is a rags to riches story with a sharp sting in its tale.
---
 Favourite things bout being out at sea
There is a very strange, and inexplicable feeling of trepidation when you cast off the mooring landlines  for the very first time, when your ship ceases to be a  part of the harbour wall. as you prepare to sail away on your maiden voyage, it is the sudden realization that you have just put    your faith and trust in the vessel that you call home. As the forward momentum carries you clear   of the harbour wall,the first sensation you experience is the  roll on the sea swell, on a good day it  is a gentle roll and not to unpleasant and it is quite easy to get your sea legs. On a shakedown  cruise it  is a massive learning curve. The ship was bought as a hull, with no rigging, it had not  been sailed,  the task of rigging the ship became, a herculean effort, both the fore, and the  mainmast are just over eighty foot tall, she was designed to be rigged as a Brigantine Schooner, with two  square sails on the foremast, four, staysails between the fore and mainmast's, and an enormous gaff rigged mainsail. With over three and a half  miles of standing and running rigging, plus, three thousand square feet of  canvas.
When we had mastered the rigging and all the sails were set, she was a sight to behold,very   majestic with all the sails set and trimmed, she would sail very well. It was very comfortable, one famous yachtsman once described sailing as like, standing under a freezing cold shower,tearing up twenty pound notes, this was not how I looked at it. To me sailing was living the dream, it is just  you and mother nature, you do   all that  you can, but she has the final word,what more could you ask for, as the poet John  Masefield wrote, "all I ask is a tall-ship and a star to steer her by".
 You  are in control of your own destiny, with a fair wind you can cross an ocean, and the wind is free.
With a good following breeze any passage is a joy, it is truly a remarkable sight when the ship is surrounded by hundreds of bottle-nosed dolphins, leaping in and out of your bow wave, you see mother nature at her best, providing amazing entertainment much better than any sea aquarium    has  to offer, when you see these animals in the wild doing what they want to do, it is very humbling.
There is something magical, almost miraculous to be part of  some of the most wondrous examples of the raw power that a thunder storm at sea can generate,  it is even more spectacular especially at night, when the lightning flashes and it lights up the night sky, the air is alive with static electricity, and if you are really lucky  you get to experience the almost mystical phenomenon of the  St Elmo's fire
Once the square sails were set the sailing was bliss, you could even lash the steering wheel,so the helmsman had nothing to do for his entire watch. We were mesmerised by the shoals of flying fish
that we would encounter on a daily basis, to see them skimming over the wave tops like flashes of silver, it was even more entertaining when they had the misfortune of landing on the deck, they  may have escaped the bigger fish, but there was no escape from the jaws of the ever hungry ships cat, Tibbles ate very well.
On any long passage you learn very quickly to appreciate the value of the every day things that we always take for granted, the most important commodity is water, although we are surrounded by it,   it is one of our very precious resources. Our fresh water reserves were restricted to galley use only, so we all learnt to be very frugal, and on the upside,our personal hygiene did not suffer. We were always aware of the possibility of a sudden squall, when a squall was imminent, the cry would go up, all hands on deck to bathe whether you need to or not.
The deck watch were always on the lookout for the weather, if it looked like a strong blow, it was time to shorten sail,we did not want to be caught unaware with to much canvas, it was standard practice to shorten sail for the hours of darkness so there would be no need to send any of the crew aloft during nightfall.
You can not be complacent, on a good day, the sailing is fine, the ship  will ride  the waves with a gentle roll, there is always a swell, unless you are totally becalmed, that is when the engine comes   in handy. It is remarkable to see how easily the sea state can change, it can go from like being a  mill pond, to a ragging boiling maelstrom,with enormous mountainous walls of water threatening   to engulf you at any moment, I think it is at this time that you pray to whatever god you believe in, and fervently hope that it is watching over you.
When a storm has passed over the relief is palpable, you undertake a rigging check starting at the topmast then working your way down ,through the yards and ratlines, and finally the deck and bowsprit. It it very comforting to know that your work has just passed a very severe test, so if pride is one of the seven deadly sins,  then I am a sinner, because it was more than just simple pride that   I felt knowing that all my workmanship was fit for purpose.
I think the greatest achievement was that after a twenty nine day ocean passage we arrived at our destination  on the due date that we had predicted, with an almost full fuel tank, plenty of fresh water still in the tank, and plenty of dry stores still in the pantry.
Undoubtedly the most ethereal feeling is that after twenty nine days at sea, encountering the best and the worst sailing conditions, the first landfall you make is exactly the same sight of land that Christopher Columbus saw in 1492. and from about fifteen miles offshore it still looks exactly the same as when he first saw it.
Once you have cleared customs and immigration you are free to continue living the dream. sailing around the Caribbean sea, visiting all the beautiful  islands, surrounded with  mile after mile of pristine golden sandy beaches,with glorious azure blue waters ,all shaded by countless swaying palm trees, what's not to like….
---
Author Information
Website: http://mikenolan.me 
Twitter: http://twitter.com/MikeNolanAuthor