Review: The Twisted Tree by Rachel Burge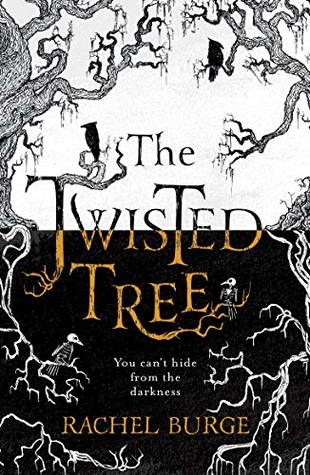 The Twisted Tree by Rachel Burge
Genre: Fantasy, Mythology
Published by: Hot Key Books
Pages: 304
Format: Paperback
Release date: 10/01/19
Rating: ★★★★★
Summary: Part ghost story, part Nordic thriller – this is a twisty, tense and spooky YA debut, perfect for fans of CORALINE and Michelle Paver.
Martha can tell things about a person just by touching their clothes, as if their emotions and memories have been absorbed into the material. It started the day she fell from the tree at her grandma's cabin and became blind in one eye.
Determined to understand her strange ability, Martha sets off to visit her grandmother, Mormor – only to discover Mormor is dead, a peculiar boy is in her cabin and a terrifying creature is on the loose.
Then the spinning wheel starts creaking, books move around and terror creeps in . . .
Set in the remote snows of contemporary Norway, THE TWISTED TREE is a ghost story that twists and turns – and never takes you quite where you'd expect.
---
I was super excited to read The Twisted Tree, because I have been getting in to thrillers a lot more lately, and the idea that it is part ghost story and part Nordic thriller sounded so interesting.
I ended up really loving this book. All the Norse mythology throughout it was really cool and really interesting. I don't think I've ever read anything with Norse mythology in before, but after reading this, I will definitely be on the lookout for more.
I also really loved the atmosphere of The Twisted Tree. The spooky situation combined with the snowy, dark setting just mad this book so creepy and atmospheric. I was constantly feeling like something was going to reach out from under the sofa and grab my leg.
I felt that the mystery of the book was really good. I didn't want to put it down because I constantly wanted to know what happened next.
I thought that Martha's ability to read people's clothing just by touching it was really interesting, and I really liked that different materials held different types of memories or emotions.
Overall, this book was just so compelling and creepy, and would make a perfect Halloween or wintery read.