Anticipated 2018 Releases
Hey guys. I thought I would share with you some of the books I'm anticipating in 2018. I'm sure this list will grow throughout the year as I hear about more new releases, but these are some of the books I am most excited about at the moment. Some of these are because I love other books by the author, and some are because they sound really interesting. These are in order of release date.
---
Everless by Sara Holland
Release date: 4/1/18
In the land of Sempera, the rich control everything – even time. Ever since the age of alchemy and sorcery, hours, days and years have been extracted from blood and bound to iron coins. The rich live for centuries; the poor bleed themselves dry.
Jules and her father are behind on their rent and low on hours. To stop him from draining himself to clear their debts, Jules takes a job at Everless, the grand estate of the cruel Gerling family.
There, Jules encounters danger and temptation in the guise of the Gerling heir, Roan, who is soon to be married. But the web of secrets at Everless stretches beyond her desire, and the truths Jules must uncover will change her life for ever … and possibly the future of time itself.
---
Final 7 by Kerry Drewery
Release date: 11/1/18
Martha and Isaac have escaped, but are now on the run – the government has branded them rebels and a danger to the public. Despite the rewards being offered for turning them in, Martha and her friends are safe in The Rises, the area of the city full of the poor and the powerless. But then the Prime Minister orders a wall to be built around The Rises. Is it for the the safety or the poor – or is it to imprison them? Martha needs to act, and to act fast, in a tale of breathtaking treachery that reaches right to the heart of government…
---
Hero at the Fall by Alwyn Hamilton
Release date: 1/2/18
Once, in the desert country of Miraji, there was a Sultan without an heir.
The heir had been killed by his own brother, the treacherous Rebel Prince, who was consumed by jealousy and sought the throne for himself.
Or so it was said by some. There were others who said that the Rebel Prince was not a traitor but a hero…
In the final battle for the throne, Amani must fight for everything she believes in, but with the rebellion in pieces, and the Sultan's armies advancing across the desert plains, who will lead, who will triumph, who will live and who will die?
---
Goodbye, Perfect by Sara Barnard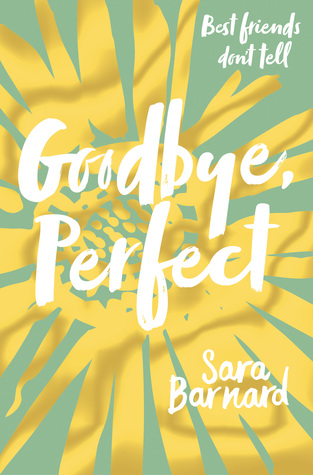 Release date: 8/2/18
When I was wild, you were steady . . .
Now you are wild – what am I? 
Eden McKinley knows she can't count on much in this world, but she can depend on Bonnie, her solid, steady, straight-A best friend. So it's a bit of a surprise when Bonnie runs away with the boyfriend Eden knows nothing about five days before the start of their GCSEs. Especially when the police arrive on her doorstep and Eden finds out that the boyfriend is actually their music teacher, Mr Cohn.
Sworn to secrecy and bound by loyalty, only Eden knows Bonnie's location, and that's the way it has to stay. There's no way she's betraying her best friend. Not even when she's faced with police questioning, suspicious parents and her own growing doubts.
As the days pass and things begin to unravel, Eden is forced to question everything she thought she knew about the world, her best friend and herself.
---
Obsidio by Amie Kaufman and Jay Kristoff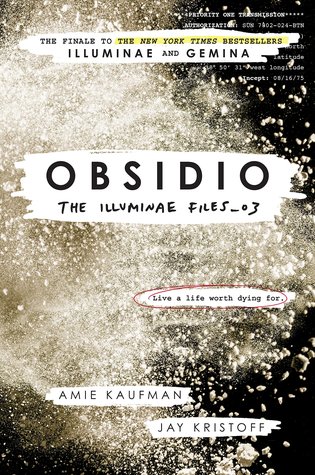 Release date: 13/3/18
Kady, Ezra, Hanna, and Nik narrowly escaped with their lives from the attacks on Heimdall station and now find themselves crammed with 2,000 refugees on the container ship, Mao. With the jump station destroyed and their resources scarce, the only option is to return to Kerenza—but who knows what they'll find seven months after the invasion?
Meanwhile, Kady's cousin, Asha, survived the initial BeiTech assault and has joined Kerenza's ragtag underground resistance. When Rhys—an old flame from Asha's past—reappears on Kerenza, the two find themselves on opposite sides of the conflict.
With time running out, a final battle will be waged on land and in space, heros will fall, and hearts will be broken.
---
A Court of Frost and Starlight by Sarah J. Maas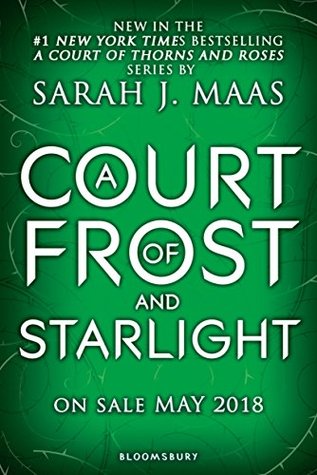 Release date: 1/5/18
Narrated by Feyre and Rhysand, this story bridges the events in A Court of Wings and Ruin and the upcoming spinoff novels.
Feyre, Rhys, and their close-knit circle of friends are still busy rebuilding the Night Court and the vastly-changed world beyond. But Winter Solstice is finally near, and with it, a hard-earned reprieve. Yet even the festive atmosphere can't keep the shadows of the past from looming. As Feyre navigates her first Winter Solstice as High Lady, she finds that those dearest to her have more wounds than she anticipated—scars that will have far-reaching impact on the future of their Court.
---
Furyborn by Claire Legrand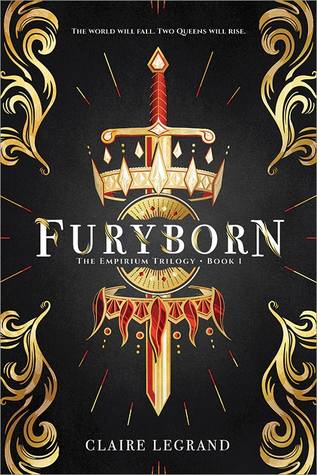 Release date: 22/5/18
When assassins ambush her best friend, the crown prince, Rielle Dardenne risks everything to save him, exposing her ability to perform all seven kinds of elemental magic. The only people who should possess this extraordinary power are a pair of prophesied queens: a queen of light and salvation and a queen of blood and destruction. To prove she is the Sun Queen, Rielle must endure seven trials to test her magic. If she fails, she will be executed…unless the trials kill her first.
A thousand years later, the legend of Queen Rielle is a mere fairy tale to bounty hunter Eliana Ferracora. When the Undying Empire conquered her kingdom, she embraced violence to keep her family alive. Now, she believes herself untouchable–until her mother vanishes without a trace, along with countless other women in their city. To find her, Eliana joins a rebel captain on a dangerous mission and discovers that the evil at the heart of the empire is more terrible than she ever imagined.
As Rielle and Eliana fight in a cosmic war that spans millennia, their stories intersect, and the shocking connections between them ultimately determine the fate of their world–and of each other.
---
How Do You Like Me Now? by Holly Bourne
Release date: 14/6/18
Who the f*ck is Tori Bailey?
There's no doubt that Tori is winning the game of life. A straight-talking, bestselling author, she's inspired millions of women around the world with her self-help memoir. And she has the perfect relationship to boot.
But Tori Bailey has been living a lie.
Her long-term boyfriend won't even talk about marriage, but everyone around her is getting engaged and having babies. And when her best friend Dee – her plus one, the only person who understands the madness – falls in love, suddenly Tori's in terrifying danger of being left behind.
When the world tells you to be one thing and turning thirty brings with it a loud ticking clock, it takes courage to walk your own path.
It's time for Tori to practice what she's preached, but the question is: is she brave enough?
---
Queen of Air and Darkness by Cassandra Clare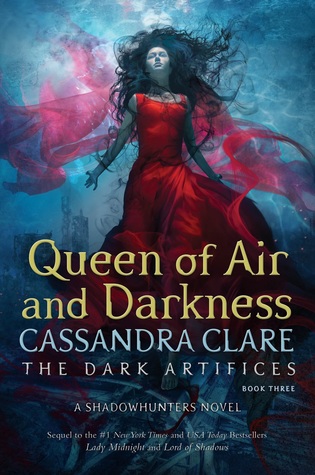 Release date: 4/12/18
What if damnation is the price of true love?
Innocent blood has been spilled on the steps of the Council Hall, the sacred stronghold of the Shadowhunters. In the wake of the tragic death of Livia Blackthorn, the Clave teeters on the brink of civil war. One fragment of the Blackthorn family flees to Los Angeles, seeking to discover the source of the blight that is destroying the race of warlocks. Meanwhile, Julian and Emma take desperate measures to put their forbidden love aside and undertake a perilous mission to Faerie to retrieve the Black Volume of the Dead. What they find in the Courts is a secret that may tear the Shadow World asunder and open a dark path into a future they could never have imagined. Caught in a race against time, Emma and Julian must save the world of Shadowhunters before the deadly power of the parabatai curse destroys them and everyone they love.
---
If I had to pick a number one most anticipated release, I would have to say Furyborn. What book releases are you looking forward to this year?