Hey guys. I thought I'd share with you my top 10 books that I read this year. These are just books that I read this year. They didn't necessarily come out this year. Also, these are in no particular order, except for my number one favourite book.
---
Close Your Eyes by Nicci Cloke
Southfield High School is oh so normal, with its good teachers, its bad, and its cliques. But despite the cliques, there's a particular group of friends who have known each other forever and know that they can rely on each other for anything.
There's the twins: Aisha, rebellious, kind, and just a tiny bit worried about what the hell she's going to do once this year is over, and Ash, smart, quiet and observant. Then there's Remy, the loudmouth, and Gemma, who's more interested in college boys and getting into the crap club in town. And then there's Elise: the pretty one.
But at the start of Year 11, when the group befriend the new boy, Elijah, things start to change. The group find themselves not as close as they used to be.
Until one Tuesday, when the students are trapped inside the school building. And one of them has a gun.
---
Cell 7 by Kerry Drewery
Should she live or die? You decide
An adored celebrity has been killed. Sixteen-year-old Martha Honeydew was found holding a gun, standing over the body.
Now Justice must prevail.
The general public will decide whether Martha is innocent or guilty by viewing daily episodes of the hugely popular TV show Death is Justice, the only TV show that gives the power of life and death decisions – all for the price of a phone call.
Martha has admitted to the crime. But is she guilty? Or is reality sometimes more complicated than the images we are shown on TV?
---
A Court of Wings and Ruin by Sarah J. Maas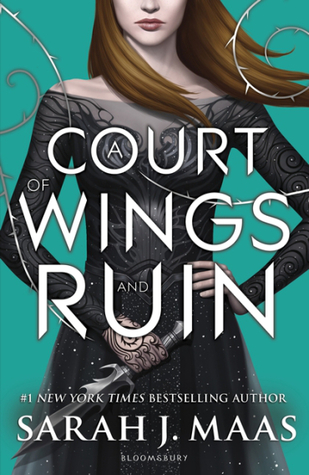 Looming war threatens all Feyre holds dear in the third volume of the #1 New York Times bestselling A Court of Thorns and Roses series.
Feyre has returned to the Spring Court, determined to gather information on Tamlin's manoeuvrings and the invading king threatening to bring Prythian to its knees. But to do so she must play a deadly game of deceit – and one slip may spell doom not only for Feyre, but for her world as well.
As war bears down upon them all, Feyre must decide who to trust amongst the dazzling and lethal High Lords – and hunt for allies in unexpected places.
---
Moxie by Jennifer Mathieu
Vivian Carter is fed up. Fed up with her high school teachers who think the football team can do no wrong. Fed up with sexist dress codes, hallway harassment and gross comments from guys during class. But most of all, Viv Carter is fed up with always following the rules.
Viv's mum was a tough-as-nails, punk rock Riot Grrrl in the '90s, and now Viv takes a page from her mother's past and creates Moxie, a feminist zine that she distributes anonymously to her classmates. She's just blowing off steam, but other girls respond and spread the Moxie message. As Viv forges friendships with other young women across the divides of cliques and popularity rankings, she realises that what she has started is nothing short of a girl revolution.
TIME TO FIGHT LIKE A GIRL
---
The Unexpected Everything by Morgan Matson
Andie has a plan. And she always sticks to her plan.
Future? A top-tier medical school.
Dad? Avoid him as much as possible (which isn't that hard considering he's a Congressman and he's never around).
Friends? Palmer, Bri, and Toby—pretty much the most awesome people on the planet, who needs anyone else?
Relationships? No one's worth more than three weeks.
So it's no surprise that Andie's got her summer all planned out too.
Until a political scandal costs Andie her summer pre-med internship, and lands both she and Dad back in the same house together for the first time in years. Suddenly she's doing things that aren't Andie at all—working as a dog walker, doing an epic scavenger hunt with her dad, and maybe, just maybe, letting the super cute Clark get closer than she expected. Palmer, Bri, and Toby tell her to embrace all the chaos, but can she really let go of her control?
---
Eliza and Her Monsters by Francesca Zappia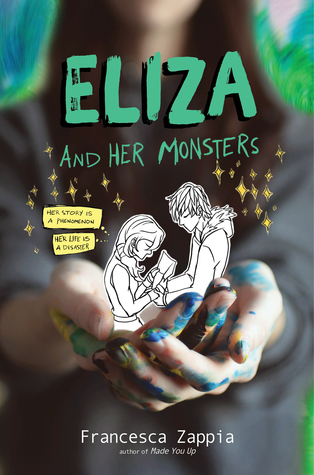 Her story is a phenomenon. Her life is a disaster.
In the real world, Eliza Mirk is shy, weird, and friendless. Online, she's LadyConstellation, the anonymous creator of the wildly popular webcomic Monstrous Sea. Eliza can't imagine enjoying the real world as much as she loves the online one, and she has no desire to try.
Then Wallace Warland, Monstrous Sea's biggest fanfiction writer, transfers to her school. Wallace thinks Eliza is just another fan, and as he draws her out of her shell, she begins to wonder if a life offline might be worthwhile.
But when Eliza's secret is accidentally shared with the world, everything she's built—her story, her relationship with Wallace, and even her sanity—begins to fall apart.
---
The Loneliest Girl in the Universe by Lauren James
Can you fall in love with someone you've never met, never even spoken to – someone who is light years away?
Romy Silvers is the only surviving crew-member of a spaceship travelling to a new planet, on a mission to establish a second home for humanity amongst the stars. Alone in space, she is the loneliest girl in the universe until she hears about a new ship which has launched from Earth – with a single passenger on board. A boy called J.
Their only communication with each other is via email – and due to the distance between them, their messages take months to transmit across space. And yet Romy finds herself falling in love.
But what does Romy really know about J? And what do the mysterious messages which have started arriving from Earth really mean?
Sometimes, there's something worse than being alone . . .
---
Monstress vol. 1 by Marjorie M. Liu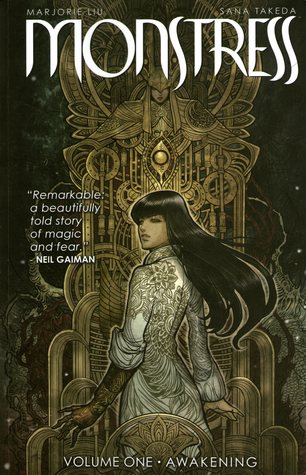 Set in an alternate matriarchal 1900's Asia, in a richly imagined world of art deco-inflected steam punk, MONSTRESS tells the story of a teenage girl who is struggling to survive the trauma of war, and who shares a mysterious psychic link with a monster of tremendous power, a connection that will transform them both and make them the target of both human and otherworldly powers.
---
Lord of Shadows by Cassandra Clare
Emma Carstairs has finally avenged her parents. She thought she'd be at peace. But she is anything but calm. Torn between her desire for her parabatai Julian and her desire to protect him from the brutal consequences of parabatai relationships, she has begun dating his brother, Mark. But Mark has spent the past five years trapped in Faerie; can he ever truly be a Shadowhunter again?
And the faerie courts are not silent. The Unseelie King is tired of the Cold Peace, and will no longer concede to the Shadowhunters' demands. Caught between the demands of faerie and the laws of the Clave, Emma, Julian, and Mark must find a way to come together to defend everything they hold dear—before it's too late.
---
And now for my number one read of 2017…
And Then There Were None by Agatha Christie
First, there were ten – a curious assortment of strangers summoned as weekend guests to a private island off the coast of Devon. Their host, an eccentric millionaire unknown to all of them, is nowhere to be found. All that the guests have in common is a wicked past they're unwilling to reveal – and a secret that will seal their fate. For each has been marked for murder. One by one they fall prey. Before the weekend is out, there will be none. And only the dead are above suspicion.
---
What were some of your favourite books from 2017?