Review: The Last Beginning by Lauren James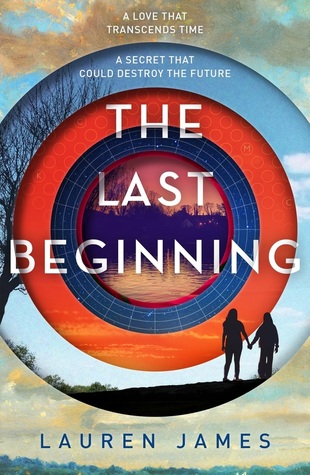 The Last Beginning by Lauren James
Series: The Next Together #2
Genre: Sci-Fi
Published by: Walker Books
Pages: 352
Format: Paperback
Release Date: 06/10/2016
Rating: ★★★★☆
Where to Find: Goodreads | Book Depository
Summary: Sixteen years ago, after a scandal that rocked the world, teenagers Katherine and Matthew vanished without a trace. Now Clove Sutcliffe is determined to find her long lost relatives. But where do you start looking for a couple who seem to have been reincarnated at every key moment in history? Who were Kate and Matt? Why were they born again and again? And who is the mysterious Ella, who keeps appearing at every turn in Clove's investigation?
For Clove, there is a mystery to solve in the past and a love to find in the future.
---
The Last Beginning is the sequel to The Next Together, and it concludes the series. I thought it was a really good conclusion. The beginning of the book answered some of the questions I had from the first book, and introduced some new mysteries, which made me really excited to read it. By the end of the book, every question I had about the series was answered in a really satisfying way, and I felt the ending was really good.
There were a lot of elements about this book that excited me. Clove, the main character, is a lesbian, which is awesome. This book also has time travel, which was really cool. I don't read many books with time travel, but I really like the ones I have read, so I feel like I should read more. I also really enjoyed the science elements. I like feeling like I've learnt something when I finish reading one of Lauren James's books.
I really liked Clove. I thought she was a really cool character. I liked the fact that she used knitting as a way to release nervous energy. Not a lot of YA main characters knit in my experience. I did find it a bit hard to relate to Clove, because she is smarter and more outgoing than me, but I did really enjoy her perspective. I also really liked Ella. She was really funny and cool, and she seemed to add some energy and excitement to the book.
This series is awesome and really great. If it sounds like something you might be interested in, definitely give it a try.